The Glorious History of India's Aircraft Carriers
—-uttarakhandhimalaya.in ——
India celebrated a historical milestone as it commissioned its first-ever Indigenous Aircraft Carrier (IAC)- Vikrant. Designed by Indian Navy's in-house Warship Design Bureau (WDB) and built by Cochin Shipyard Limited, a Public Sector Shipyard under the Ministry of Ports, Shipping & Waterways, Vikrant has been built with state-of-the-art automation features and is the largest ship ever built in the maritime history of India.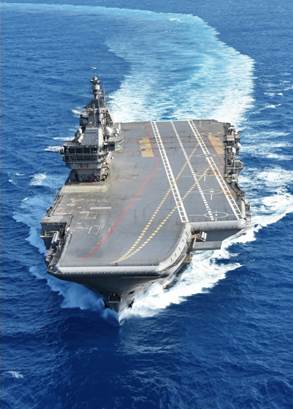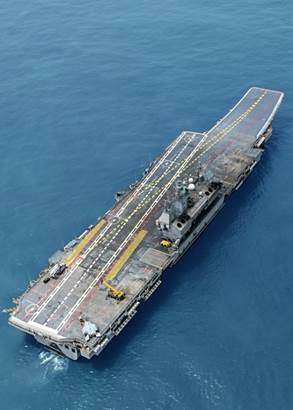 The Indigenous Aircraft Carrier is named in honour of her historic predecessor, India's first aircraft carrier, which played an important part in the war of 1971. The ship has a large number of indigenous equipment and machinery, involving major industrial houses in the country viz. BEL, BHEL, GRSE, Keltron, Kirloskar, Larsen & Toubro, Wartsila India etc. as well as over 100 MSMEs. Vikrant's commissioning would provide India with two operational aircraft carriers, which will greatly improve the country's maritime security.
IAC serves as a shining example of the country's pursuit of "Aatmanirbhar Bharat" and gives the Government's "Make in India" initiative further momentum. With the IAC Vikrant, India has joined an elite group of countries with the specialized capacity to design and construct an aircraft carrier domestically, including U.S.A., U.K., France, Russia, and China.
Prime Minister Narendra Modi commissioned INS Vikrant on the coast of Kerala on September 02, 2022, and noted that it is a symbol of indigenous potential, indigenous resources and indigenous skills. IAC Vikrant is a magnificent addition to the list of glorious aircraft carriers of the Indian Navy, which have proved to be extremely resourceful to the country.
Significance of Aircraft Carriers
Aircraft carriers are extremely strong and have powerful weapons. Their military capabilities, which include carrier-borne aircraft, have completely changed the marine domain. An aircraft carrier offers a wide range of strategic benefits. It offers incredibly flexible operational options. Surveillance, air defence, airborne early warning, protection of Sea Lines of Communication (SLOC), and anti-submarine warfare are some of its principal functions. For India, the carrier battlegroup, with its inherent combat elements and firepower, becomes a key capability to establish effective air dominance and efficient sea control.
History of Aircraft Carriers in India
Right from its Independence, India was well aware of the need for aircraft carriers to establish itself as a blue water navy. Since the sixties, the Indian Navy has had the unique distinction of operating all variants of aircraft launch and recovery systems.
INS Vikrant (R11)- India's First Aircraft Carrier
The INS Vikrant was launched on September 22, 1945 as Hercules. However, its construction was stalled and was completed when India purchased it from Britain in 1957. On March 04, 1961 it was commissioned as Vikrant in its first avatar. It was placed under the command of Captain Pritam Singh Mahindroo. On March 05, 1961, Vikrant sailed from Belfast for Portsmouth and Portland to carry out sea trials, and on October 06, 1961, Vikrant finally sailed for India. It entered Bombay on November 03, 1961.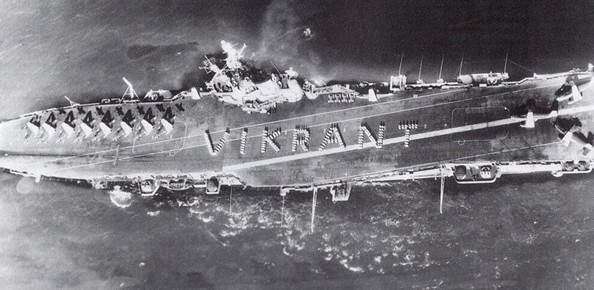 The 19,500-tonne Carrier, INS Vikrant was the first ever carrier for an Asian country and remained so for a long time. Soon after its commissioning, the INS Vikrant saw action during the Goa Liberation Operation in 1961.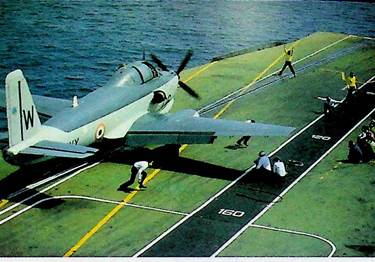 It played a crucial role in the 1971 war with its aircrafts decimating the enemy. The Sea Hawks and Alizés pounded the enemy targets over Chittagong, Cox's Bazar, Khulna, and Mongla. Heavy damage was inflicted on the ships and harbor installations. The runways at the first two places were rendered inoperable, and along with other units of the fleet, Vikrant ensured a total blockade off East Pakistan. The INS Vikrant helped in preventing the reinforcement of Pakistani forces from the sea, leading to the birth of Bangladesh.
The INS Vikrant emerged in a new avatar as a Vertical/ Short Take Off and Land (V/STOL) carrier in 1984, with the brand new, state-of-the-art aircraft Sea Harrier. Its new capability inspired the induction of INS Vikramaditya and the plans of its reincarnation.
After serving for 36 years, it was decommissioned from active service on 31 January 1997.[1]
INS Viraat- Over 30 Years of Service to the Nation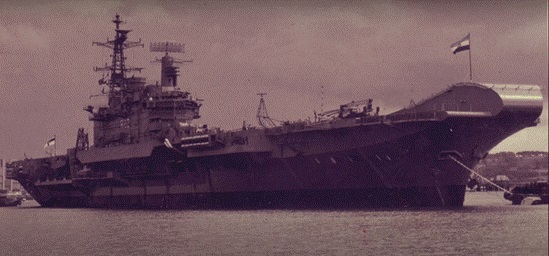 INS Viraat was originally commissioned by the British Royal Navy as HMS Hermes on November 18, 1959. It served the Royal Navy in three different avatars- 1959-1970: as the Strike Carrier, 1970-1980- as a Commando Anti-Submarine Warfare Carrier, and 1980 onwards it was a V/STOL Carrier, for which it underwent major structural modifications. This included a 12-degree ramp designed to optimally launch Sea Harrier Operations.
In 1982, Hermes saw action in the Falklands under the command of Captain Middleton where she distinguished herself as the Flagship of the Royal Navy in the campaign to regain Falklands and South Georgia from Argentina. The 74-day war in hostile weather saw the Sea Harriers undertake 2376 sorties and shoot down 20 enemy aircrafts with the loss of two Sea Harriers to enemy ground fire.
The Indian Navy, in need of a second aircraft carrier, acquired the HMS Hermes on April 24, 1986. INS Viraat was finally commissioned by the Indian Navy on 12 May 1987. After acing a set of tests and trials, on July 23, 1987 it sailed from Plymouth to India, reaching the Indian waters on 21 August 1987. It was 227 metres long and 49 metres wide and had a full load displacement of 28,700 tons.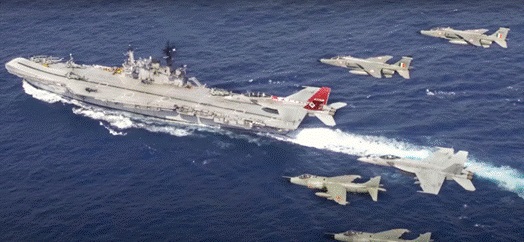 INS Viraat's first major operation was 'Operation Jupiter' in July 1989 as part of Peace Keeping Operations in Sri Lanka, following the breakdown of the Indo- Sri Lankan Accord of 1986. On July 27, 1989, the ship flew 76 helicopter sorties off Kochi to board more than 350 soldiers and more than 35 tonnes of supplies for the 7 Garhwal Rifles. The INS Viraat and its task group continued to be stationed out in the field for the next two weeks, using the opportunity to train soldiers, proving the Viraat's operational adaptability.
It also played a pivotal role in Operation Parakram, which was carried out in the wake of the 2013 terrorist attack on the Indian Parliament. By establishing a blockade against Pakistan during the 1999 Kargil War, the INS Viraat also played a crucial part in Operation Vijay. The ship has additionally taken part in a number of foreign joint exercises, including Malabar (with the US Navy), Varuna (with the French Navy), and Naseem-Al-Bahr (with the Oman Navy), as well as being a crucial component of every year's Theatre Level Operational Exercise (TROPEX). The ship's last operational deployment was in February 2016 when it took part in the International Fleet Review (IFR-2016) at Vishakhapatnam.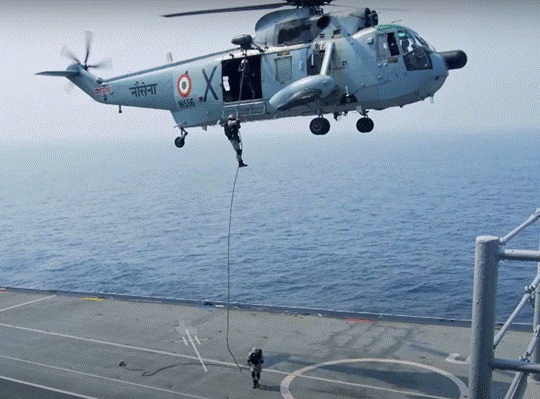 The INS Viraat has played a pivotal role in spearheading India's maritime resurgence. Since 1987, the ship's deck launched 22,034 hours of flying, it spent 2,250 days at sea sailing over 5.8 lahks Nautical Miles. It was decommissioned from service on March 06, 2017.
INS Vikramaditya- Indian Navy's Biggest Ship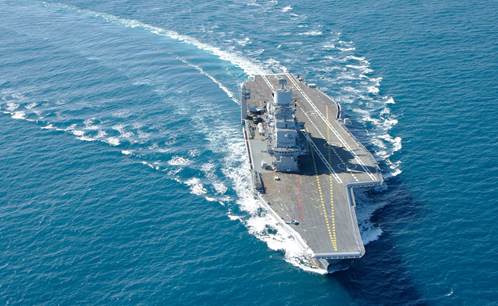 Russia's refurbished Admiral Gorshkov was commissioned into the Indian Navy as INS Vikramaditya at Severodvinsk, Russia on November 16, 2013. It is a state-of-the-art ship, capable of operating a versatile range of high-performance aircraft, such as the MiG 29K fighters, KM 31 AEW helicopters, multi-role Seakings and utility Chetaks. The ship is over 285 meters long and 60 meters wide, making it the biggest ship in the Indian Navy. Her 23 decks scale a height of 60 meters
With over 1,600 personnel on board, INS Vikramaditya is literally a 'Floating City'. With a capacity of over 8,000 tonnes of Low Sulphur High-Speed Diesel (LSHSD), she is capable of operations up to a range of over 7,000 nautical miles or 13000 kms. The ship has the ability to carry over 30 aircraft, comprising an assortment of MiG 29K/Sea Harrier, Kamov 31, Kamov 28, Sea King, ALH-Dhruv and Chetak helicopters. The MiG 29K swing role fighter is the main offensive platform and provides a quantum jump for the Indian Navy's maritime strike capability. These fourth-generation air superiority fighters provide a significant fillip for the Indian Navy with a range of over 700 nm and an array of weapons including anti-ship missiles, Beyond Visual Range air-to-air missiles, guided bombs and rockets.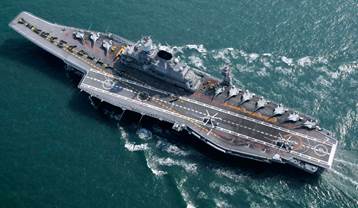 The ship is equipped with state-of-the-art launch and recovery systems along with aids to enable smooth and efficient operation of ship borne aircraft. Major systems include the LUNA Landing system for MiGs, DAPS Landing system for Sea Harriers and Flight deck lighting systems.
INS Vikrant (IAC-1): The Self-Reliant Rebirth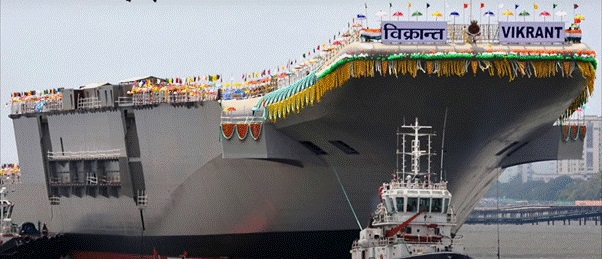 The 262-meter-long carrier has a full displacement of close to 45,000 tonnes which is much larger and more advanced than her predecessor. The ship is powered by four Gas Turbines totaling 88 MW power and has a maximum speed of 28 Knots. Built at an overall cost of close to Rs. 20,000 crores, the project has progressed in three Phases of a contract between MoD and CSL. It has an overall indigenous content of 76%.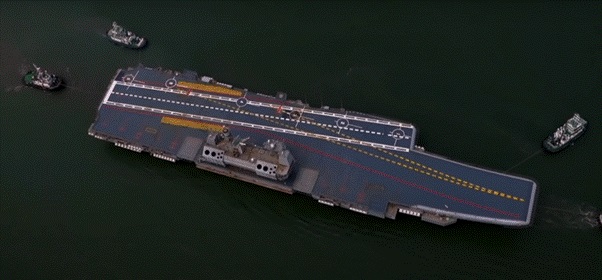 Vikrant has been built with a high degree of automation for machinery operation, ship navigation, and survivability, and has been designed to accommodate an assortment of fixed-wing and rotary aircraft. The ship would be capable of operating air wing consisting of 30 aircraft comprising of MIG-29K fighter jets, Kamov-31, MH-60R multi-role helicopters, in addition to indigenously manufactured Advanced Light Helicopters (ALH) and Light Combat Aircraft (LCA) (Navy). Using a novel aircraft operation mode known as STOBAR (Short Take-Off but Arrested Landing), the IAC is equipped with a ski- jump for launching aircraft, and a set of 'arrester wires' for their recovery onboard.